Star Wars: The Force Awakens 3.75" Desert Mission Finn (FN-2187)
---
Product Details
gender: Boys
model: B6339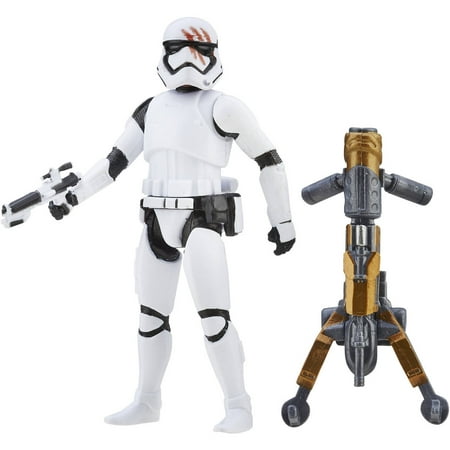 Enter the world of Star Wars and launch into action and adventure! Specialized Stormtroopers of the First Order, Flametroopers carry incendiary weapons that can transform any battlefield into an infernal blaze. Combine the First Order Flametroopers shield with the weapons from the Constable Zuvio and Finn (Jakku) packs (not included) to build an ultimate weapon of even greater galactic power. Discover a universe of heroes, villains, and aliens, and get immersed in exciting stories of good versus evil with Star Wars Desert Mission Packs. Star Wars products are produced by Hasbro under license from Lucasfilm Ltd. Hasbro and all related terms are trademarks of Hasbro.
---
We accept all major Credit Cards, Amazon Payments, and Bitcoin.
We also offer an Additional 2% Discount for Direct Bank Debit Payments via Kash.com
Most items are shipped within one business day via UPS within the Continental United States.
Canada shipment can take up to 10 days
Alaska, Hawaii, and Puerto Rico shipment can take up to 10 days, and some items may not be permitted to ship to these locations.
If any shipment is not permitted to your area, full refund will be issued within two business days.
All returns accepted within 30 days after receiving the item.
Refund given as money back (no exchanges)
Return Shipping to be paid by buyer, unless item defective or damaged.
15% Restocking fee applies unless return due to defective or damaged product.
Perishable or Hazardous Goods are not returnable. Returns may require compliance with Manufacturer policies.
---
We Also Recommend